Gabriel Grams Painting & Decorating
Gabriel Grams Painting & Decorating is a full-service painting contractor based in Arlington Heights providing exceptional service since 2007.
#1 Interior & Exterior Painting Contractor
At Gabriel Grams Painting & Decorating, we are committed to taking time, care, and patience to ensure that customers are satisfied with the results. We specialize in residential painting – both interior and exterior. Whenever we take up a painting project, our aim is to present a smooth, consistent, and beautiful result.
We focus on what your walls need and prepare them accordingly. Whether you want interior or exterior painting projects done – consider us to get smooth and durable results. We will take a simple wall and breathe life into it through proper cleaning, preparation, painting, and finishing. We can also customize our standard projects according to your requirements.
Our mission is to deliver exemplary service at the agreed time within a reasonable budget.
Superior Preparation
Before we start painting your home's interior, we prepare the walls – a necessary step to create long-lasting and smooth results. We will scrape, sand, caulk, and path the wall beforehand. We will only begin painting once you're happy with the wall's smoothness.
Wider Variety
We can handle a wide variety of interior painting projects. From painting your walls, ceilings, French doors, baseboards, hand railings, laundry rooms to the kitchen and anything else, we've got you covered. We will cover all surfaces before painting and clean up the mess afterward!
Exceptional Finishing
Your walls deserve to look the best, and we will make that happen through our exceptions finishing services. We will prime, stain, varnish, Spray, and re-paint your home's interiors until the walls are smooth, shiny, and consistent.
No Interference
We respect our clients' personal space and privacy and do everything to safeguard the same. We can discuss a mutually comfortable time to paint your walls.
Different Options
Unlike interior painting, exterior painting requires different preparation to accommodate for weather fluctuations and extremities. We conduct our projects with exterior-friendly methods and materials to ensure your paint's longevity.
Assessing and Preparing
We never paint an unprepared wall. To meet exterior painting's needs, we power wash, scrape, sand, relace hardware, fill, and caulk the walls adequately. Don't worry about mildew or mold, because our power washing will get rid of them.
Supreme Finish
Exterior paint defines a building's entire look. We understand each project's importance and prime the walls accordingly. We will apply at least two coats of smooth, shiny, and consistent paint to make your home's exterior look spectacular.
Guaranteed Customer Satisfaction
As one of the most reliable painting companies operating in Arlington Heights, Palatine, and Rolling Meadows, quality service is important to us.
Our several painting projects and packages are made to serve a wide client base. However, we can customize projects according to what you want.
We ensure optimum customer satisfaction with our services. You can trust us with all the interior or exterior painting jobs in your building.
Call Gabriel Grams Painting & Decorating Now!
Gabriel Grams Painting & Decorating provides all kinds of painting services. Are you not sure about the services your home requires? Call us now! Our experts will guide you through the pricing and benefits of each painting project.
All of our services come with long-last results backed by our customer guarantee & warranty options: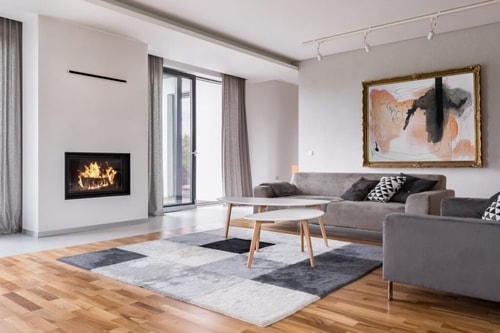 We provide range of interior painting services designed to improve your property value and increase its appeal.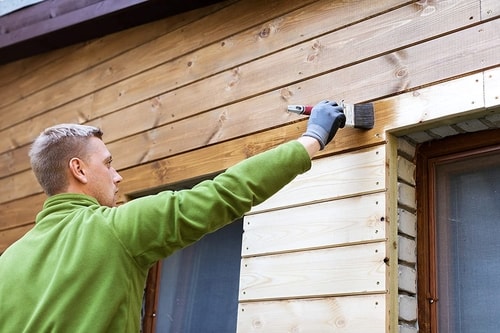 Painting the exterior of your home has a lot of benefits, it can boost home value, increase siding lifespan, and much more.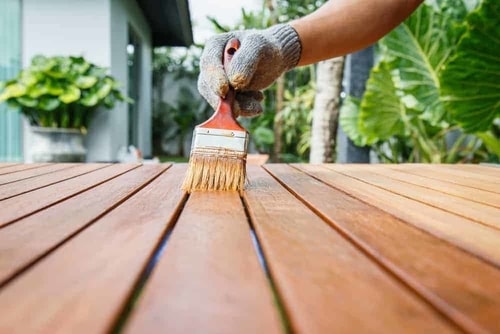 Wood staining preserves the grain of the wood, prevents rotting, and will protect your property from sun and moisture.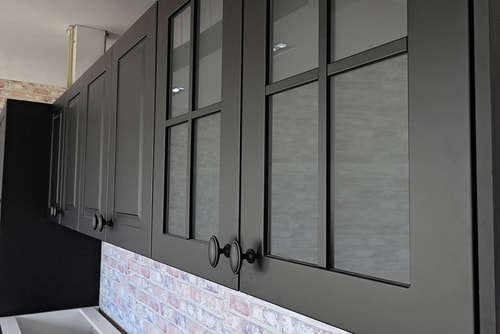 Spray painting cabinets can help your save money as compared to brush painting and it allows the paint to live longer.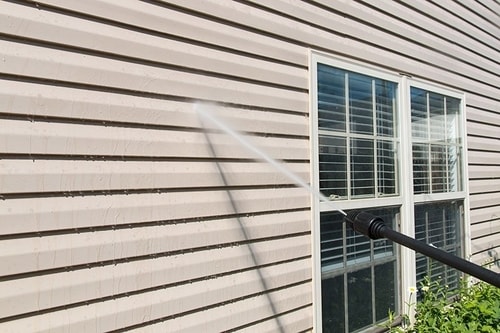 We offer professional pressure washing services for commercial & residential customers in Arlington Heights and surrounding areas.
What Our Clients Say About Us
Check out what our clients are saying about our work:
"Gabriel was fantastic! He was professional from start to finish. He is detail-oriented and very talented. Gabriel is punctual, takes high accountability for his work and fixes any things that might go wrong. I would absolutely hire him again."
"Outstanding company to hire for painting or handyman work. He works fast, is neat, on time, reasonably priced and does a great job. Unlike a lot of companies who only want big jobs, they are available to work with home owner needs. You can't go wrong with them."
Take a look at some of our past projects:
Call Gabriel Grams Painting & Decorating Now!
Ready to give your walls a life? Get in touch with us today!